Oak Park & River Forest High School


Class Of 1978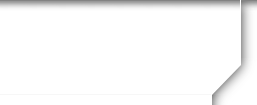 Thomas Mulroe
Profile Updated:
June 6, 2018
| | |
| --- | --- |
| Residing In: | Monona, WI USA |
| | |
| --- | --- |
| Spouse/Partner: | Carmela Mulroe |
Children:
Max--20
Everett--18
Paige--17
Michaela--13
Wyatt--11
Occupation (cont.)
Author: Recently T. Patrick Mulroe identified himself to a group he was speaking to as a storyteller. This is the reason he writes--to tell a story. The books T. Patrick Mulroe writes are filled with real humans who often make mistakes or allow their passions to lead them down the road less taken. Through his fiction T. Patrick Mulroe combines his love of people and stories. More than anything else T. Patrick tries to create CHARACTERS a reader will never forget...and a STORY that keeps them turning the page. http://www.amazon.com/T.-Patrick-Mulroe/...373115503&sr=1-2-ent
Comments:
-Married twenty-two years with five children.
School Story:

While attending a Valentine's Day Dance, fifteen or so at the time, my pants split. My date, a classmate, and I went to the pay phones by the cafeteria (no cells then) to phone home because I did not have a car or lic. then. My father had driven us. A group of girls were standing nearby so I just said it was an emergency, afraid someone would hear I split my pants. Out front my mother came screeching to a halt to pick us up wondering what the emergency was. With a new set of pants my date and I laughed till late at night over it-- eating ice cream at Peterson's.
Grade School:
The 8th grade class at Whittier was very good to me when I moved there that year. I had a conflict with one student that year--a regret on my part.
Favorite High School Teacher(s):
Mr. Lovus changed my life.

I had him for English. Right before graduation he asked me what I was doing after graduation. I did not know. There were no plans for college then. My parents insisted I work at the factory with my father. Mr. Lovus said to go to college, write. That made me decide to go to Triton for two years then Rosary for my B.A.-- where I met my wife. After that I went to graduate school at Harvard once I saved the money for it but did not finish a degree, withdrawing married with a baby on the way.
Have you reunited with any long, lost friends or made new friends from using this site? If so, who? Tell us
I have not seen anyone from OPRF in quite a long while but did meet and get to know some good friends from class of '78 while attending Triton. This site has reunited me with so many of the great people who we went to school with.
What type of person were you in high school?
Nerd
Loner
Misfit
"Unique"
Favorite Quote:
"So we beat on, boats against the current, borne back ceaselessly into the past."

F. Scott Fitzgerald/'The Great Gatsby' (Sorry Hem!)

* Have loved this quote since reading it in Mr. Ralph's class Junior Year.

"When you part from your friend you grieve not; For that which you love most in him may be clearer in his absence..."
Kahil Gibran

*This one has proven true in life, espec. regarding all the great people I knew in Oak Park!
What's on your "bucket list"?
To manage to get back to one of the OPRFHS Reunions...
What was your first car?
A mini-van once our fourth child was born.