Oak Park & River Forest High School


Class Of 1978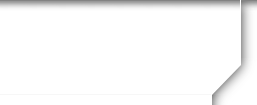 Robert Hart
Profile Updated:
October 24, 2019
| | |
| --- | --- |
| Residing In: | Arrowsmith, IL USA |
Children:
Carl (1987)
Sophia (1988)
Rosita (1989; deceased)
Paul (1991)
Occupation (cont.)
Priest?!!! What? Are you kidding? Yes, that's right: former burn-out, alcoholic, street fighting man, derelict, etc. Jesus Christ came to save unto the uttermost and the "guttermost" and I was a piece of junk that He's in the business of recycling. He's not quite finished yet; there's still a few rough edges and burrs that need to be smoothed out. But I trust that He'll be able to complete the job in a quality fashion. If He can do it for me, He can do it for you. By the way, I do have biblical proof of my occupation. It's in 1 Peter 2:9 if you care to look it up. Incidentally, if you want to find out what some of my fellow priests are up to then please check out the posted video.
Comments:
Have a lovely and patient wife. Great kids. Enjoyed coaching baseball and soccer (finally learned how to kick a soccer ball). Enjoyed running a small architectural/construction management firm. Stopped paying taxes when good old Osamacare was passed. Hey, priests don't fund abortion do they? I'm sure the Nazional Securite Agenzie is having fun reading about this, eh? They may have terminated my business but the Lord is good; and we have a roof over our heads in central IL. Hopefully, they won't send me to Attica; but if they do, I can take comfort in the fact that better men than I have been incarcerated (Joseph, John the Baptist, Jesus Christ, Paul and Silas, Peter, Martin Luther King, etc.)
School Story:
Do they still have a freshman football "C" team? That was the most action I saw in 4 years. Although I do have a career 5.0 rushing yard average for the varsity that might compare favorably to Mr. Kumerow's (as long as "Donahoe" doesn't remind everybody that it was for 1 carry with 18 seconds left in a 26-0 rout of York; the cross-country school.. and, as long as the aforementioned doesn't also mention that I was behind him on the depth chart at defensive safety).
Starting a fight with Cogs during lunch period; found out years later that it was Mickey Lemaire who was elbowing me in the back. Sorry, Phil, my bad.
Hallucinating in Herr Braatz 3rd year German honors class (100% German; no English allowed); somebody laced the joint we smoked before 1st period; first time that German became completely Greek to me.
Going to downtown Chicago on Paddy's Day with a fellow Mope by the name of Riles and patronizing a local tavern or 2 (I looked like I was 12; Riles looked like he was 30; they must have done age averaging back then)
Too much time in the weight room; but took the advice of Hans and Franz in order to not look like a "girly man"
Grade School:
Ascension (where all the good priests come from; with, perhaps, one or more notable exceptions)
Favorite High School Teacher(s):
Urbanick; he was by far the best
although Opela was a close 2nd; I finally took his advice to "sing your troubles to Jesus, kid; I've got enough of my own". I nearly killed him in Driver's Ed getting onto the expressway.
Gary Olson was a champ (may he rest in peace)
Eddy Z made me laugh (that halftime speech at homecoming junior year was a masterpiece!)
Offerman or Averbach? I can't remember which; we played a little game of cat and mouse in his History class; it was the last period of the day; and, fellow former burnouts (you'll understand this completely); all I wanted to do was sleep in the dude's class; and, just when I was about to doze off he would call on me with some arcane question about Medieval Europe and I'd blurt out the answer to something like when was the Magna Carta signed? I already had my head flat on the desk and my arms spread over my eyes to dim the flourescent glare. I had an uncanny ability to get the right answer; it's amazing how the mind works when it wants to sleep! On cue, he'd leave me alone for the rest of the class.
Have you reunited with any long, lost friends or made new friends from using this site? If so, who? Tell us
If any of you all are lost in the middle of central IL then please shoot me an e-mail and I'll be sure to set you on the right county road en route to your destination
What do you like to do in your spare time?
Garden, spread the Word, cook, shout "incoming" when the crop duster with Roundup from the devil's leading corporation, Monsanto, starts to dim my view of the chem-trail skies and performs barrel rolls overhead
If your life had a soundtrack, what songs would be on it?
Amazing Grace; a song fit for any occasion; not just funerals
Favorite Quote:
Verily, verily, I say unto thee, Except a man be born again, he cannot see the kingdom of God. - Jesus Christ to Nicodemus (and by implication to every child of the human race) which is tied with this one (claim it as a promise for yourself, too):
A new heart also will I give you, and a new spirit will I put within you: and I will take away the stony heart out of your flesh, and I will give you an heart of flesh.
And I will put my spirit within you, and cause you to walk in my statutes, and ye shall keep my judgments, and do them. - Ezekiel in the 36th chapter
What's on your "bucket list"?
I want the same thing that Johnny Cash wanted before he passed from the scene; to go to heaven; they'll be plenty of time to work on a new and better "bucket list" by then
What was your first car?
71 Chevy Vega: $300 - aluminum engine; leaked like a sieve; sold it after one week and recouped my investment (God bless Mother's for their sage advice!)
Robert's Latest Interactions
Posted: Oct 24, 2019 at

4:10 PM