Oak Park & River Forest High School


Class Of 1978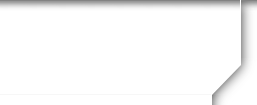 Kevin Foreman
Profile Updated:
December 29, 2015
| | |
| --- | --- |
| Residing In: | Flower Mound, TX |
| | |
| --- | --- |
| Occupation: | Digital Creative Director |
Occupation (cont.)
Currently I'm the Digital Creative Director at Moroch, check out our site. American Airlines is one of our accounts. :). I've done new business for TribalDDB, Samsung, Sam's Club, Walmart and Haggar Apparel. Last year I was a lecturer at SMU's Temerlin Advertising Institute and taught Art Direction, the Adobe CS programs, as well as Interactive Design & Advertising. I taught about the design experience, brand development, the commercial production process, and creative development.

I have been in the advertising arena for over 20 years, a Creative Director for over 20, and most recently with Rapp/Dallas Worldwide. Before Rapp I freelanced with TribalDDB, a global interactive agency. I have experience in both advertising and interactive agencies. I have designed and lead the creative for RAPP's own website – http://rcw.2a-archive.com/ – which made the Cannes Short List, as well as a BestBuy multimedia project which demonstrates innovative creative strategies. I have designed and have overseen numerous microsites, tv campaigns, digital marketing assignments (including Flash and multimedia) and direct marketing programs.
School Story:
I was pretty isolated in a school of 5,000. I did soccer, track and a brief baseball stint. My entire high school world was sports, church and architecture class. Never dated anyone, danced, drank, or partied. Sad, but true. And here I thought the "Experimental Studies" class kids were weird.

What was up with that class anyway? 30 years later, are you all in some sort of arts or therapy program?
Grade School:
Grace Lutheran, River Forest
Favorite High School Teacher(s):
Mr. Urbanick, (architecture class) and Mr. Kerr and his graphic design class (Who actually influenced my career to the extent I still pursue. He taught me about shape, color, space and how they all can be integrated and talk to each other. Kudos Mr. Kerr!)
What do you like to do in your spare time?
Besides Scotch or a fine Cabernet... my family. Our three girls and their different "stuff" take most of every weekend. Debate, Volleyball and horseback (Equestrian) riding. A lot of commitment, but well worth it.
What type of person were you in high school?
Jock
Troublemaker
If your life had a soundtrack, what songs would be on it?
Runnin' On A Dream. Tom Petty
Favorite Quote:
"Here's the deal, I'm the best there is. I wake up in the morning and I pee excellence." - Ricky Bobby
What was your first car?
Funny story, you all being from Oak Park will appreciate this. I go to OU, Oklahoma University for Architecture and sports. I'm there for about a month and give my mom the call. "Mom, I need a car, the bike won't cut it." Mom, "You can just ride your bike, you don't need a car." "Ahhhh, earth calling mom!! Do we have a connection. I'm in Oklahoma, the nearest city is Oklahoma City and that's 30 miles away. People don't ride bikes down here. I'd be on a highway for 30 miles!?!" Mom, " Just deal with it."

"What?"

That summer I got cash for a honda civic. Thanks mom.
Posted on: Mar 21, 2015 at 4:17 PM
: )