Oak Park & River Forest High School


Class Of 1978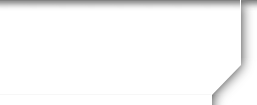 Pam Morrisey Mulvaney
Profile Updated:
October 16, 2017
| | |
| --- | --- |
| Residing In: | Grayslake, IL USA |
| | |
| --- | --- |
| Occupation: | Elementary P.E. Teacher |
| | |
| --- | --- |
| Children: | Matthew, born 1986 |
Yes! Attending Reunion
Occupation (cont.)
In my 25th year teaching at the same school.
Was appointed School Dist Intramural Sports Director in 2008.
Coaching Volleyball,Basketball, Floor Hockey
Comments:
I attended Triton College for 2 years and tranferred to Western Illinois Univ. where I graduated with my BA in Education 1983.
Married in 1985 and started family with the birth of son Matthew 1986.
Began teaching full-time 1991-present
Earned my M.Ed from National Louis Univ in 1999.
I became highly involved in my sons H.S. Booster club '01-'05 and after putting him thru College he is employed teaching and coaching H.S. Baseball :)
School Story:
I made some wonderful friends at O.P.R.F. and still keep in contact with them today. Our H.S. afforded us so much opportunity to grow into the people we are today. For that I am truly grateful!
Grade School:
St. Edmunds
Favorite High School Teacher(s):
John Kasik was my Volleyball coach whom I admired. I went back to him a few years ago to let him know how much I really appreciated his dedication and passion to me as a person and to our successes on and off the court. As a teacher myself I too have had the same gratifying experience. Very humbling.
Have you reunited with any long, lost friends or made new friends from using this site? If so, who? Tell us
Love the Birthday list...You can pop out a good wish to someone you may have not seen in a long time and can catch up with them when they respond to receiving it. How simple is that:)
What do you like to do in your spare time?
I remain active playing in 2 Volleyball leagues and volunteer for many events that my school offer.
Currently coordinating a Middle School Ski trip!
What type of person were you in high school?
A LOT of fun!
If your life had a soundtrack, what songs would be on it?
"Teach your Children" CSN&Y
"Dance" Leann Womak
"Brown Eyed Girl" Van Morrison
"Forever Young" Rod Stewert
Favorite Quote:
"Prayer of St. Theresa"

"For Everything there is a reason and not for me to question why"

LIVE, LOVE, LAUGH

"Do what makes your heart sing"
What's on your "bucket list"?
Retire and Travel...NW U.S., Ireland, Italy
Summer home w/pontoon
1/2 triathlon
Payoff college loans
Reach 80 yrs old w/good health
What was your first car?
1978 Chevy Nova without power steering!