Oak Park & River Forest High School


Class Of 1978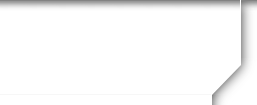 Remember When
Oak Park River Forest High School
Class of 1978
40 YEAR REUNION!
Come celebrate THOSE THINGS THAT ARE BEST,
come celebrate friends!
SCHEDULE OF EVENTS
MAIN EVENT:
Saturday, September 22, 2018
6-11pm
(Mark your Calendar)
Fitzgerald's Nightclub,
6615 Roosevelt Road, Berwyn
(GET DIRECTIONS HERE)
For specifics on the reunion, and to
register, click on Reunion Registration
FRIDAY NIGHT EVENTS
Football Game

(It's Homecoming Weekend!) 7:30 PM—Meet at the Stadium. Questions can be directed to

Terri Mueller Monaco

. No cost other than the $5 cost of admission to the stadium for the game.

Tickets can be purchased, starting at 4:30 PM, on the day of the game. There will be a section in the center of the stands for alumni.

I

nformal get together at the

W

ild Onion Tied House in a private space—7:30 pm.

(Yes, this was originally scheduled to take place at Barclay's, but we changed it to a bigger space. It's right around the corner from the Carleton Hotel.)

We are not charging for this event. The bar will be keeping individual tabs so your cost will be what you consume in drinks and food.
SATURDAY EVENTS
High School Tour - Come join us in the morning for a tour of the OPRFHS. The school will be conducting tours of our alma mater. Find your locker. See old classrooms. See if things have changed since we were there.The OPRFHS alumni association will

offer coffee and donuts in the cafeteria from about 9:30 AM – 11:00 AM on Saturday morning. Tours are guided, last about an hour, and run every 15-20 minutes (approx.) with the first group going at 9:45 (approx.) and the last one at 10:45 AM.

The Main Event takes place Saturday night from 6-11pm. Included will be food, music and a chance to spend some good time reconnecting with old school buddies, and making new acquaintances with those you didn't know while there. It's never too late to make (and keep) new friends.
SUNDAY MORNING
Meet informally at

Winberies

for brunch at 10:30. We will not be charging for this event. The restaurant will charge you according to what you consume.
Keep an eye out for more planned activities that may arise.
If you'd like to plan one, please let us know soon!
HOTEL ROOMS
We have rooms blocked at the following
hotels at special rates:
Carleton Hotel , 1100 Pleasant St., Oak Park, IL—708-848-5000 When making a reservation, ask for the Sales and catering office.
Office hours are Monday – Friday, 9am – 5 pm CST
You must mention Group # 2803 ---OPRF class of 1978
Reservation must be made prior to the cut-off date, August 24, 2018
Holiday Inn Express & Suite Chicago West O'Hare Airport Area, 200 S. Mannheim Rd, Hillside (One block south of the Eisenhower Expressway on Mannheim)—708-544-2700 (again, mention our reunion code, OPR) Breakfast included in rate, also free airport shuttle to O'Hare.
Other Options in the Oak Park/River Forest area:
The Write Inn, 211 N. Oak Park Ave., Oak Park, IL
708-383-4800
Bishop's Hall Bed & Breakfast, 605 Iowa St, Oak Park, IL
708-383-7774
Harvey House Bed & Breakfast, 107 S Scoville, Oak Park, IL 708-848-6810
Things to do around town:
Visit the Frank Lloyd Wright Home and Studio (http://flwright.org/)
Visit the Oak Park Conservatory for their Fall Harvest Market (http://www.pdop.org/parks-facilities/oak-park-conservatory/conservatory-bulb-sales/)
Make a reservation with some friends for a Tour and Tea at Pleasant House (http://pleasanthome.org/visit/tour-and-tea)
Refresh your memory (you know you were there!) with a hike through Thatcher Woods (http://fpdcc.com/downloads/maps/trails/english/FPCC-Des-Plaines-Trail-Map-10-15.pdf)
Visit Trailside Museum (http://fpdcc.com/nature-centers/trailside-museum-natural-history/)
Tour Ernest Hemingway's birthplace (https://www.hemingwaybirthplace.com/)
Plan a picnic with friends at one of Oak Park's beautiful parks (http://www.pdop.org/parks-facilities/search/)
Visit one of the libraries! (https://oppl.org/visit/ or https://www.riverforestlibrary.org/visit/)
Visit the Oak Park River Forest Museum (yes, it's a thing!) (http://oprfmuseum.org/)
Stroll through the Lake St. Shopping District (http://www.downtownoakpark.net/)
Meet some friends for brunch (http://www.visitoakpark.com/Brunch-Spots)
Plan a round of golf with friends (https://columbuspark.cpdgolf.com/ and https://www.freshmeadowgc.com/)
Get some friends together for bowling (https://www.circlebowlinglanes.com/)
Plan an all school party at your mom and dad's house, but make sure they're out of town. ;-)