Oak Park & River Forest High School


Class Of 1978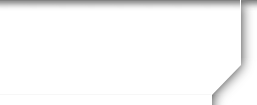 Laura Kvasnicka McNulty
Profile Updated:
January 14, 2013
| | |
| --- | --- |
| Residing In: | Bolingbrook, IL USA |
Children:
Adopted 2 kids in 2001. They were 11 & 12 at that time. Paige is 22 and Michael is 24.

Became More…

a grandma 11/9/12 to Phoenix Patrick McNulty named for his late grandpa. Sadly, my husband, Patrick McNulty passed away 6/29/12, four days shy of our 30th wedding anniversary.
Yes! Attending Reunion
Favorite High School Teacher(s):
I can't remember any of their names.....
What do you like to do in your spare time?
These days I like to relax. I sit with my grandson and teach him how to spell "grandma". He's 2 1/2 months old, but I'm sure he gets what I'm teaching, haha.

Funny, in my 20's spare time was spent running as fast as I could to have the most fun I could find or afford. In my 30's it was spent working as much as I could to make as much money as I could collect. In my 40's it was chasing after kids and trying to keep schedules straight. Now, in my early 50's, all I want to do is let life catch up to me. No need to run or work so hard and certainly no more schedules to keep. I like this phase of life. It's nice to take time to breath for a change.
What type of person were you in high school?
Clown
Burnout
If your life had a soundtrack, what songs would be on it?
Life is a Highway, I Wouldn't Have Missed it for the World.
Favorite Quote:
There, but by the grace of God, go I

or

My cup runneth over....
What's on your "bucket list"?
Owning a small private beach on the island of Hawaii where I could sit and relax for the rest of my life with all my family around except on Thursdays when I'd need quiet time.

But, more realistically, a trip to Hawaii for a few weeks would be good too. Flying to the thin blue line and back safely. 50 weekend road trips with friends to different places we've all talked about going to for the past 20 years or so.
What was your first car?
Mazda Spider